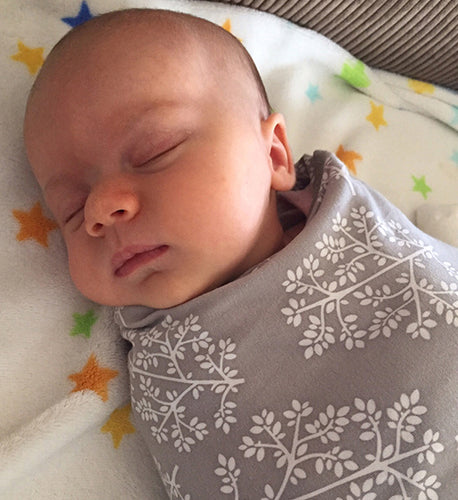 How To Wrap Your Baby - easy swaddling tips for parents
Swaddling is technique that has been used for many years to help settle babies for sleep. It helps them to feel secure so that they rest more easily, and to stay asleep longer. It can also prevent them from waking themselves from their own 'startle' reflex.
The International Hip Dysplasia Institute (IHDI) research has found that incorrectly swaddling babies can lead to problems such as hip dysplasia or even dislocation.
In order for swaddling to allow healthy hip development, a baby's legs should be able to bend up and out at the hips (in the natural 'frog-leg' position). Straightening of the legs can loosen the joints and damage the soft cartilage of the hip socket.
Position your baby with their hips bent and knees apart; natural 'frog-leg' position.
Allow room around the hips for movement.
Wrap the upper body firmly, but not tightly. Consider swaddling the arms only.
Stop swaddling once your baby starts to roll back to tummy and onto back again, during playtime, as it may prevent your baby from returning to their back during sleep (around 4-6months of age).
 For more information please watch this video.